Wisconsin DUI lawyers
Best traits to look for
6 Qualities of Great Drunk Driving Attorneys
Finding the best DUI lawyer in Milwaukee can be confusing, especially when everyone is shouting the same thing: "We're the BEST DUI lawyer in Milwaukee!!!" So how can you really decipher the best from the rest? There are certain character traits and professional accomplishments which should be carefully considered when choosing your DUI lawyer. Although everyone has their personal preference on what they want in a DUI lawyer, there are some general guidelines to help you find the right DUI defense lawyer for you.
Below, we've compiled a list of the most sought-after traits in a DUI lawyer according to Wisconsin residents.
1. Experience: Great DUI Attorneys Have Handled Many Cases like Yours
Don't confuse a lengthy career with experience. Sometimes the lawyers who have been around for a long time are more apathetic and lackadaisical in their defense strategies than lawyers who have the hunger and fight to win cases.
Another unique attribute to look for regarding experienced is a lawyer who has experience in both prosecution and defense work. These DUI lawyers have a unique advantage in the court system and over other Milwaukee DUI defense lawyers.
Most importantly, look for lawyers in Milwaukee experienced in DUIs. An attorney who tells you they are qualified to work on all types of cases isn't necessarily being dishonest, but it's a red flag that they don't really have experience in DUI cases. If you find a lawyer who claims to have experience in DUI law, ask them about their background and what types of clients they have represented in the past. This is often a great way to really learn more about how an attorney operates and can help you determine if they are qualified for cases like yours.
2. Awards: Leading Defense Lawyers are Recognized for Their Work
When choosing a DUI lawyer look for legal honors and awards in defense work. Generally, the more awards, the better. Also, look for DUI lawyers who have been featured in national and/or local media and publications. If TV stations, magazines, newspapers and/or radio stations are seeking advice from them, they're probably one of Milwaukee's premier DUI lawyers.
3. Reviews: Find Out if Former Clients Felt They Got the Greatest Representation Possible
Milwaukee DUI lawyer reviews are great because they're coming directly from the client. Reviews show the client's level of comfort and trust in the lawyer. If there are reviews on the DUI lawyer's website that's a great start, but make sure you check other reviews and rating sites too to make sure you're getting the full picture. When checking review sites it's also good to check out what the attorney's legal peers have to say.
4. Case Studies: The Finest Lawyers have a Track Record of Success
Case studies demonstrate the lawyer's track record of success in a variety of DUI cases. Be wary of Milwaukee DUI lawyers who do not have case studies listed on their site. Also, look for case studies which have had charges dropped/dismissed or significantly reduced.
5. Helpful Information: Top DUI Attorneys Offer Important Info on Charges and Penalties
6. Community Involvement: Preeminent Law Firms Care about Milwaukee Residents
Look for DUI lawyers in Milwaukee who are involved with the community, whether through events, social media interaction or otherwise. Community involvement shows genuine compassion for residents, which translates into compassion, interest and care regarding the success of your case.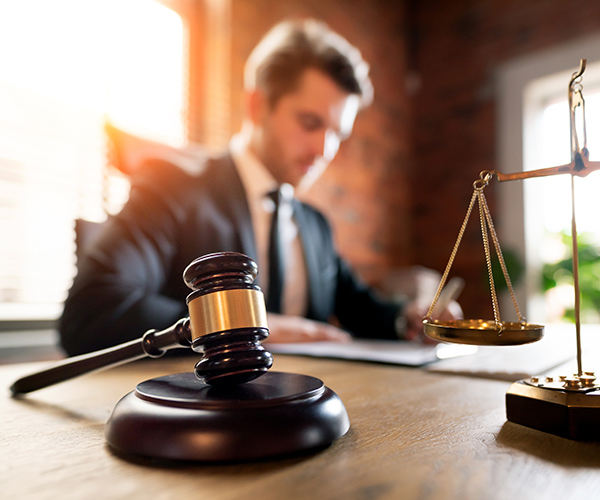 Milwaukee OWI Lawyers - skip the fee-to-plea. The goal is getting charges reduced or DROPPED.
Look for these qualities, and you'll find yourself represented by the best defense attorney in Milwaukee. Steer clear of lawyers making big promises right of the bat or guaranteeing a certain outcome. No one can really know what will happen, especially without carefully examining the details of your case first. If someone makes a promise that sounds too good to be true, it probably is.
Choose an attorney who is willing to listen to your concerns and answer your questions without judgement and without tell you what to do. A good attorney will explain your options and make suggestions for how to proceed, without pushing you into anything you aren't comfortable with. If a lawyer tries to make you enter a guilty plea or other action, keep looking for a team who will respect you and help steer you toward making informed decisions about your case.
You only get one chance to find the best DUI lawyer and you only have a short amount of time to do so before the clock starts ticking down on your upcoming court date. There's no reason to jump bail in Wisconsin with Grieve on your side.
The moment you or a loved one has been arrested for a DUI in Milwaukee or a with an Illinois license, start researching! Better yet, contact Grieve Law LLC. We're already the fastest growing and most recognized DUI law firm in Milwaukee. Plus, we have all of the above qualifications and then some. We are the DUI lawyers Milwaukee trusts to get charges significantly reduced or DROPPED!
Grieve Law LLC, your Milwaukee DUI law firm, offers FREE legal advice and flexible payment plans.
In Wisconsin, how long does a second-offense OWI charge stay on your record?
Second offense OWI in Wisconsin, could lead to serious penalties, such as a $1,200 fine, and a permanent listing on your Wisconsin record.