Wisconsin OWI Sentencing Guidelines
Three things you should know
OWI Sentencing Guidelines
If you or someone you know is facing an Operating While Intoxicated offense in Wisconsin, then you are also facing the OWI sentencing guidelines that are found in every county across the state. Whether you know it or not, courts have certain guidelines to follow when they sentence an individual for an operating while intoxicated charge. Understanding those guidelines, as well as how to use many of the factors in your favor, could tremendously influence the outcome of your case.
The OWI sentencing guidelines are broken up by what are called judicial districts. Below is a list of the judicial districts found across southern and eastern Wisconsin, along with a list of counties. But there are three extremely important things to keep in mind. Learn more about WI OWI consequences.
Three Important Things to Know about OWI Sentencing Guidelines in Wisconsin
1. Just because you are charged with an Operating While Intoxicated offense does not mean that you need to be convicted of one.
OWI cases can be some of the most challenging and technical cases in the Wisconsin Criminal Justice System. But a skilled and successful drunk driving defense firm should be able to rapidly assess the strengths and weaknesses in the government's case against you and give you honest answers about where you stand. It does not matter if this is your first offense with a clean record or if this is your 5th offense (Wisconsin 5th DUI penalties). OWI cases always come down to the facts and the law. Just because you may be a good person, do not expect the government to give you a break on those grounds alone. Your case will need to be thoroughly reviewed before a plan for your defense can be put in place. The best way to start is by contacting an experienced drunk driving defense firm for a free case review.
2. These are not the only sentencing guidelines that you are facing.
Many district attorneys' offices in Wisconsin also have their own OWI sentencing guidelines. These are usually unique to every county, and they are often different than the judicial sentencing guidelines. Remember: the sentencing guidelines for the judicial districts are what the judge looks at. The district attorney's offices focus on their own sentencing guidelines, which are usually harsher than what the judges use. While the district attorney's office sentencing guidelines are rarely public information, you can usually get a good idea of what you are facing based on the judicial guidelines alone.
3. This is extremely important! A 50-day jail sentence in your country may be completely different in another county.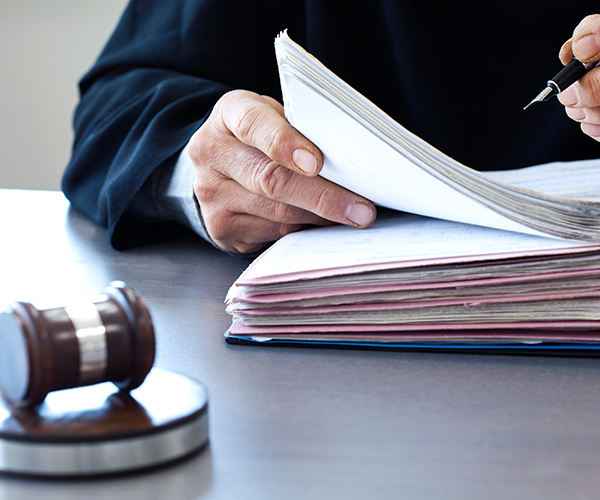 What does that mean? Many counties authorize their jails to use electronic monitoring. An electronic monitoring program allows people who have an operating while intoxicated charge with no violent convictions in their past to be released, sometimes very shortly after they are turned over to the jail following a conviction, to the electronic monitoring program. They will be able to go to work and live at home, but their whereabouts will be monitored electronically. Many counties do not have any kind of electronic monitoring program, which means if you are convicted on a criminal OWI offense you will most likely end up serving your sentence in Huber, which is a form of jail that allows for work release during the day but requires you to return to the Huber residence hall on evenings and weekends. Both Huber and the electronic monitoring program have fees the defendant has to pay.
Both Huber and electronic monitoring are considered under the law to be privileges. In other words, there is no guarantee that just because the county you are in has these programs the jail will assign you to them. This can be extremely frustrating because until you have actually been convicted and sentenced on your offense and begun serving your sentence, there is no guarantee you will be serving it in regular jail, Huber, or at home with electronic monitoring. Furthermore, even if you start your sentence on one form of incarceration it can always be changed at some point by the jail. This is where retaining an experienced Waukesha drunk driving defense attorney can assist you on determining the most likely outcome in your case in your county.
While it is true OWI sentencing guidelines vary state by state, it's actually a bit more complicated. OWI sentencing guidelines in Wisconsin (also referred to as DUI guidelines) vary by county.
• 2nd Judicial District (Racine, Walworth, Kenosha)
• 3rd Judicial District (Waukesha, Jefferson, Washington, Ozaukee)
• 4th Judicial District (Sheboygan, Manitowoc, Calumet, Winnebago, Fond Du Lac)
• 5th Judicial District (Dane, Rock, Green Lafayette)
In Wisconsin, what makes an OWI aggravated vs not aggravated?
There are several factors determining what makes an OWI aggravated vs not aggravated (not-aggravated factors are also referred to as mitigating factors). While the exact distinction comes down to a county-by-county basis, there are generalities as to what could determine the difference. If you are driving without a license or proof of insurance, for instance, this could elevate your OWI to the status of being aggravated. If there was an injury of any sort involving your OWI, the charge would become aggravated. All fines, jail time, and other revocations are doubled when a minor (someone under the age of 16) is in the vehicle at the time of the offense. A third offense is upped to a felony (your fourth offense is automatically a felony charge). If the OWI charge is a repeat offense, the current OWI might end up becoming an aggravated offense.
Government fines related to OWI are broken down as follows:
| | | |
| --- | --- | --- |
| P.A. | | Penalty Surcharge |
| J.S. | | Jail Surcharge |
| J.I.S. | | Justice Information Services Fee |
| C.L.D.S. | | Crime Lab & Drug Surcharge |
| D.I.S. | | Driver Improvement Surcharge |
| S.R.P. | | Safe Ride Program Surcharge |
| Costs | | Court Costs |
| C.S.S.S. | | Court Support Services Fee |
| I.I.D. | | Ignition Interlock Device |
| V/W | | Victim-Witness Surcharge |
Learn More About Wisconsin Drunk Driving Charges: